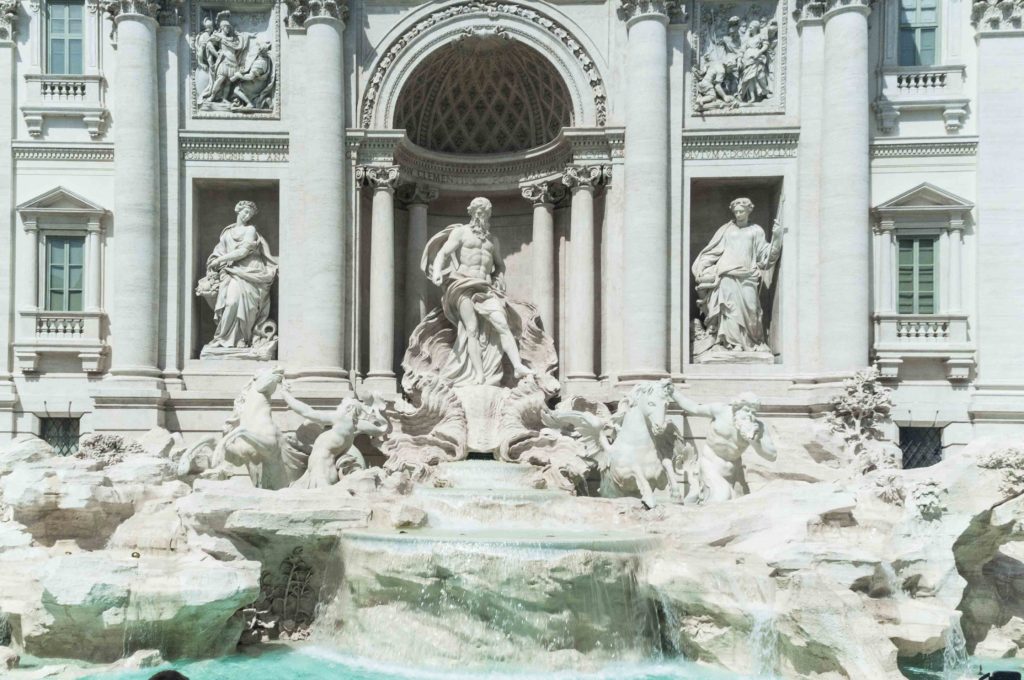 09 Sep

Only one day in Rome? Must-see places
Just a few tips on must-see places and things to do on a single day in Rome
and Nobody should plan only one day in Rome, and there is no way you can see all the things this great city has to offer in one day (so you will have to come back!), but here you can find some personal suggestions about must-see places and tips on how to plan a day in Rome. First of all, my suggestion is to focus on a single major attraction/tour, either the Colosseum with the adjacent Roman Forum or the Vatican Museums, for instance.
If you choose the latter, avoid going on Monday mornings as this is normally a very busy day, unless you go very early or during off-season periods (at the end of November/early December, or in February). If you decide to visit the Vatican Museums (which is the only way to visit the Sistine Chapel), you could combine it with a walk to Castel Sant'Angelo, a famous landmark, former tomb of the emperor Hadrian, which was later turned into a fortress. Castel Sant'Angelo is a museum as well, but it is absolutely great to look at the building even if only from the outside and stroll on the famous bridge, Ponte Sant'Angelo. If you prefer the ancient glories and prefer going to the Colosseum, make sure to plan a visit in the early morning during summer time, as temperature usually rises above 90° F in August.
After the visit to these sites, you may explore the city, trying to see it as a real Roman, searching for the "right" atmosphere. This implies a lot of walking and sometimes the pleasure of wandering in the streets without a real goal or destination. This is the only way to discover some cosy cafés, romantic little squares, trendy boutiques.
A possible itinerary in the city centre can include the Pantheon, the best preserved temple in Rome, the stunning Piazza Navona, and then the area around Via della Pace, Via del Corallo, Via del Governo Vecchio, maybe with a stop at the Bar del Fico to sip a coffe while watching people go by or the group of locals that regularly meet at the outside tables of this café to play chess. From here the Trevi Fountain is only 15 minutes walking instead. You must toss your coin as we want you back!
In Via del Governo Vecchio you can also indulge in some shopping, maybe a bit pricey, but you will find very original clothing and accessories. And if you are hungry but don't want to loose too much time stopping at a restaurant for lunch, everywhere is full of "Pizzerie al Taglio" (pizza by the slice) or little eateries. One place not to be missed is close to Campo dei Fiori, and it's called IL FORNO, "the bakery": here you can find the typical Roman crusty and thin pizza but only by the slice but there are not tables so you will have to find a place in Campo dei Fiori to linger.
Another well known place to eat (but only around dinner time) is called by locals "Er Filettaro" (the "fillet maker"), in Largo dei Librai 88 (again in the area of Campo dei Fiori), where the "specialty" are the deep-fried codfish fillets (filetti di baccalà). This place is very rustic and simple, all about the food and well-loved by locals, but do not expect excellent service; you can try to get a table or get your filetti to take away but opens only for "dinner".
Otherwise, if you prefer to take your time and sit, not far from this area, you will find a popular little restaurant, Cantina e Cucina in Via del Governo Vecchio 87 or another one, which is also a wine shop, called Cul de Sac, located in Piazza Pasquino. This square takes its name from the statue of "Pasquino", one of the 6 famous "talking statues" of Rome: the statue was used by the Romans to criticize the papal government by posting messages (short satires in roman dialect) on it and locals still use it as a kind of bullettin board.
A fantastic way to end your day is a romantic walk at the PINCIAN TERRACE (closest metro stop: Flaminio) to enjoy one of the best view on Rome and take great pictures.