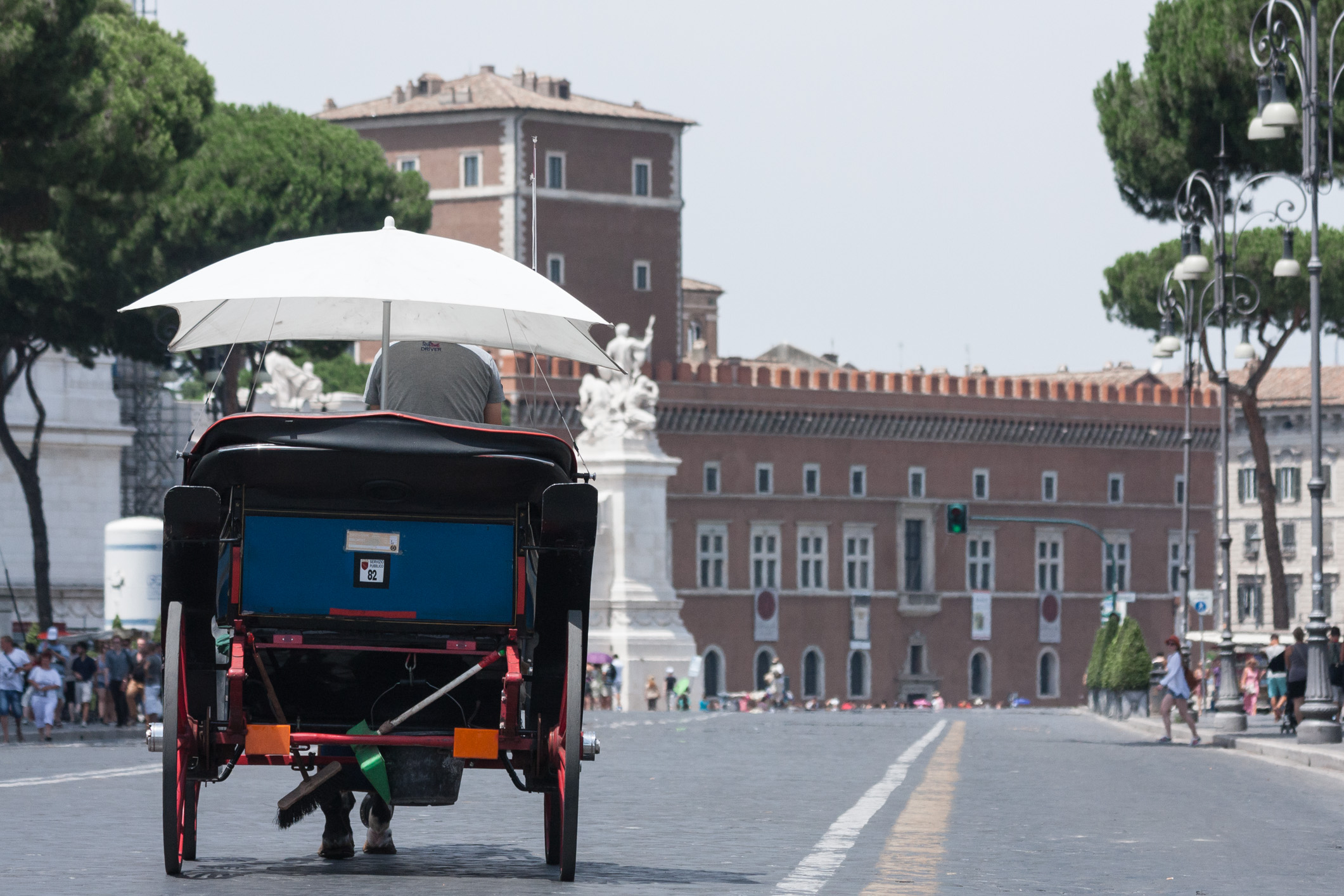 10 Jun

Driving in Rome

Are you thinking of driving to reach to Rome from another Italian town or renting a car during your stay?

Maybe, after reading this post you will reconsider your plans or change your mind.

I imagine that you're going to book a hotel or rent an apartment in the city centre (centro storico) or Trastevere and well… the city centre and Trastevere are within the restricted area called "ZTL" (Zona a Traffico Limitato: Limited Traffic Zone), which means that, if you are driving in Rome, you need then to plan carefully your arrival day and time of arrival as the place where you are staying could be within the ZTL and can be reached by car only during certain hours.

Vehicles are not allowed within the ZTL area of Rome before 6.30 pm on week days (Mon-Fri). On Saturdays they're allowed only in the morning. On Sundays and public holidays they are allowed the entire day. Be aware though that from time to time, even on certain Sundays there could be no traffic zones to reduce pollution levels. These days are normally advertised before hand.

Do not rely on your GPS when planning your itinerary, usually it simply suggests the shorter route. This is one of the worst case scenarios: you may end up with the car in a narrow alley with the tables of a restaurant occupying half of the street!

Scooters, taxis and cars of residents (provided with a special permit) are the only vehicles allowed in the ZTL areas at any time.

If you do need to reach Rome by car, you may want to book a place that is right outside of the ZTL zone, possibly close to a tram stop or metro station, but you will still need to find a parking space, which may be difficult as well!

When parking on the streets, always pay attention at the color of the stripes on the paving: parking spaces are marked with blue stripes, meaning one must pay at the parking meter.

You will then have to look for a box, which is normally located at the end of the block. Parking meters accept coins only—usually 1 Euro per hour – and will give you a slip to leave on the dashboard. If the meter is out of order or you want to buy the card that will enable you to park your vehicle in the same place for the entire day (8 €), you need to search for a newspaper kiosk or a tobacco store, which is marked by a white T sign.

Outside of the city centre there are also some places with white stripes, where parking is free.

The ZTL zones are monitored by cameras, so tickets are issued immediately and automatically. There will be nobody to explain that you were not aware of the ZTL areas. The ticket is sent to the address registered with the car, or to a car rental company.

Not all the cities in Italy have ZTL areas but many of the historic districts do (Florence, Lucca, Pisa, Bologna, etc.), and times and rules may be different.

Here is the official link to Rome municipality website with Rome ZTL map:

http://www.agenziamobilita.roma.it/en/ztl-centro-storico-diurna-e-notturna.html

Oh! And yes… we are terrible drivers sometimes, the city is congested with traffic and driving in Rome can be very stressing even for the Romans themselves but all major attractions can be reached by bus, metro or walking.

Are you still thinking of driving in Rome? If you need to rent a car a good idea is to get it outside of the city centre on your way out or leave it in a parking lot when you reach the city.