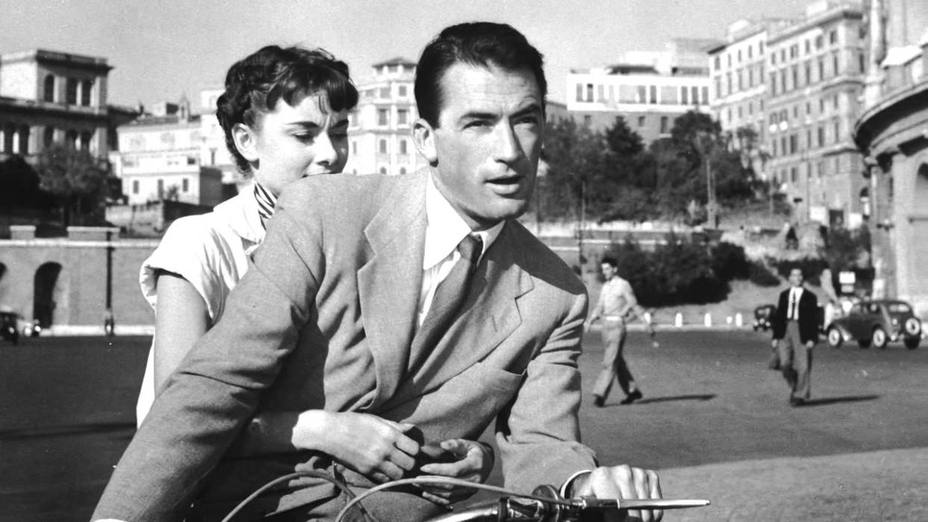 05 Feb

A few movies about Rome
A few movies about Rome
Over the past century there have been many movies about Rome or set in Rome. Probably it is one of the cities that has appeared more often in many memorable films, with generations of filmmakers captivated by its ancient, decaying grandeur.
Hollywood fell for Rome and most of us (at least those who are over 30's or classic movies lovers) probably remember Audrey Hepburn playing the role of a naive princess on a State visit in Roman Holiday (1953) but there is much more.
This is simply a list of my personal favorite movies in no particular order.
Among those that take place in Ancient Rome I can't help recalling Cleopatra by Mankiewicz (1963), interpreted by the beautiful Elizabeth Taylor. It is one of the most expensive movies ever made and it seems that it was originally intended to be two movies, Caesar and Cleopatra, followed by Antony and Cleopatra but in the end it was cut down into one because the studio wanted to take advantage of the Taylor-Burton love affair. The movie was shot between Cinecittà (home to the biggest and most famous film studios in Europe), Ischia and Anzio. My favorite scene is Cleopatra's entry into Rome through a triumphal arch into the Roman forum: so impressive that we can turn a blind eye to the fact that the Arch of Constantine had yet to be built during that time frame.
Of course, I must include here Spartacus (1960) by Kubrick. Much of this movie was filmed at the Universal Studios in Hollywood, although the battle sequences were shot in Spain. Spartacus, whose role is played by Kirk Douglas, was a Thracian slave, condemned to become a gladiator in Capua. He is a historical character (although he never fought in the Colosseum but in Capua) who led a slave revolt against the Roman republic from 73-71 BC. It may not be accurate to the letter of Roman history, but this is truly a spectacular movie.
The 50's and the early 60's were an amazing time for Italian movies and Neorealism never got more real than in Vittorio De Sica's 1948 classic Ladri di Biciclette, or Bicycle Thieves. The story is about the desperate search of an impoverished Roman bill poster for the man who stole the bicycle he needs to work. It is a portrayal of post-war Italy filmed on the streets of Rome: one can recognize the porticoes of Piazza Vittorio and Porta Portese.
A less known and more light-hearted movie that I love is the comedy Fantasmi a Roma (Ghosts of Rome) from 1961. It narrates the story of a prince who owns a haunted house. Things go well between the prince and his ghostly friends until the prince dies and his nephew plans to sell the house. It features a terrific cast, including Marcello Mastroianni and Vittorio Gasmann. The film was shot in the area of Santa Maria della Pace, and also in the Chiostro del Bramante. It is a really picturesque district, one of my favorite, just a step away from Piazza Navona, definitely recommended to get a little lost or for a stop at a local café.
Among most recent ones, there is the widely acclaimed comedy-drama Habemus Papam (We have a Pope), by the Italian director Nanni Moretti, released at the end of 2011. The original title is Latin for "We have a Pope", the phrase used upon the announcement of a new pope. The story revolves around a cardinal who is elected pope against his wishes and needs a psychiatrist to help him overcome his panic. The role of the pope is brilliantly played by Michel Piccoli and this story seemed a premonition when Pope Benedict XIV decided to resign in February 2013.
I'd like to end this short list with La grande Bellezza (The Great Beauty) by Sorrentino. It has won the best foreign language film Oscar at the 86th Academy Awards. The New York Times dedicated an article to this movie in September 2013 titled "La Dolce Vita Gone Sour", which I think tells it all. Sorrentino explores the moral decline of Rome and the culture of excess in Italy, viewed through the eyes of a cynic journalist (Toni Servillo). Still, I really loved it as it is also a beautiful portrayal of the city of Rome, that I am sure makes us more indulgent towards its many flaws, because beneath the dirty streets, the pickpockets, the picturesque decay, Rome will always surprise you with its great beauty.
Obviously, there are so many more that I have not mentioned here (Fellini, Pasolini, etc.) but I will be more than happy to chat with you over a coffee during your next trip to Rome and hear which are your favorite movies about Rome.